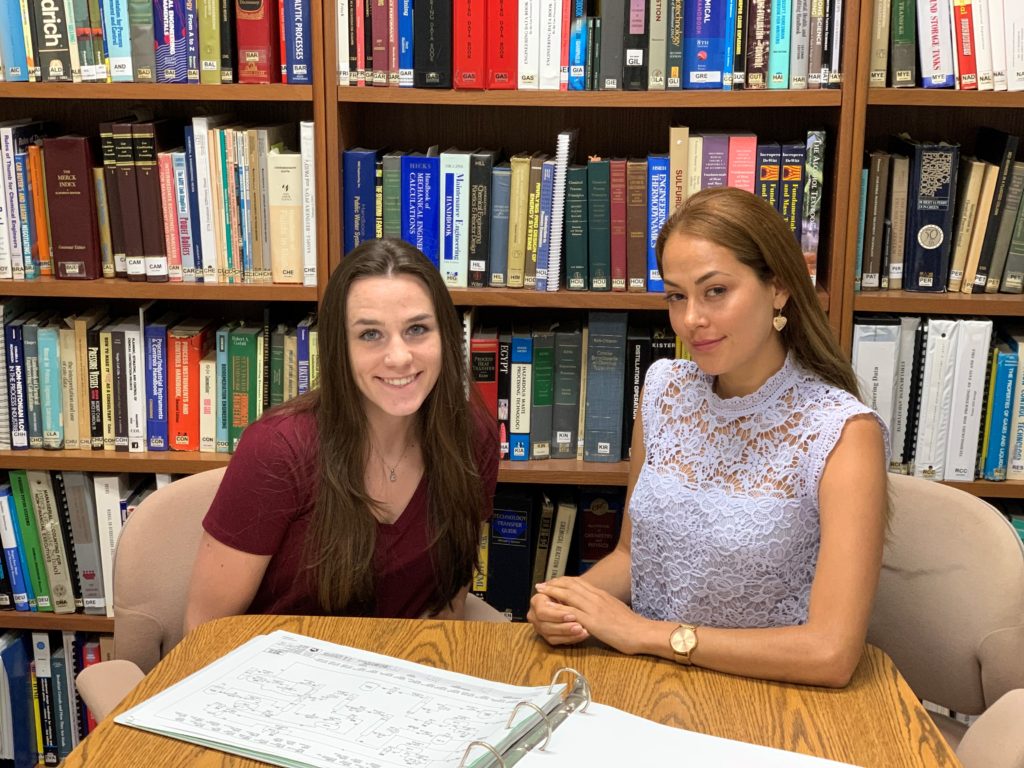 Introduction – Empowering Young Women in Chemical Engineering
As part of our "Empowering Young Women in Chemical Engineering" program Francia Jaimes from Bucaramanga, Colombia has joined us this year. She will graduate from Universidad de La Sabana after she completes her one year internship here.
Megan Smith of the University of Colorado, Boulder will return for the summer of 2020 for her second summer.
Our Focus
Our focus is to teach our interns the preparation of a Front End Engineering Design Package that typically includes:
Process Flow Diagram as developed in a process simulator
Piping & Instrument Diagrams utilizing International Society of Automation Standards (ISA)
Equipment specification sheets
Instrumentation specification sheets
Motor list
Utility summary
Emissions list
Empowerment includes the action of raising the status of women through education, raising awareness, literacy, and training. Women's empowerment is all about equipping and allowing women to make life-determining decisions through the different problems in society.
Our goal is to insure that they are fully equipped to enter industry with a head start. By that I mean they understand engineering procedure and how to design and build a plant.  In addition, each intern will work on a project that they are responsible for and interact on a daily basis with the client.
These interns may lead us into the future with their knowledge of green energy processes.
Prominent Women
Prominent women that are chemical engineers include:
Rebecca Liebert was president and CEO of Honeywell UOP, a leading supplier of process technology, catalysts, engineered systems, and technical and engineering services to the global petroleum refining, petrochemical, chemical and gas processing industries. She has since then moved to PPG where she is executive vice-president and will most likely be the next CEO.
She holds a bachelor's degree in chemical engineering from the University of Kentucky, a doctorate in chemical engineering from Carnegie Mellon University, and an MBA from the Kellogg School of Management at Northwestern University.
Mae Jemison is a retired medical doctor and American astronaut. In 1992, she became the first black woman in space. She holds a degree in chemical engineering from Stanford and a degree in medicine from Cornell. She remains very active in science and technology.
A list of prominent women in Chemistry and Chemical Engineering can be found here:
https://www.thoughtco.com/famous-women-in-chemistry-609453
Call Costello today for all your process engineering needs!
Phone: 310-792-5870 Email: rcca@rccostello.com